Thank you John Buikema for 35 Years of Service!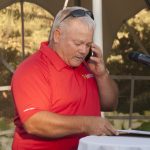 Today marks John Buikema's 35 years with Gelderman Landscape Services.
John joined Gelderman in 1980 and has been promoted more than once through the years. Today, as a Landscape Sales Project Manager, John helps property managers and board members succeed in upgrading and maintaining their properties.
Thank you John for your hard work and exceptional service.
Find out more about John [here](https://gelderman.com/company/team/14/john-buikema).